Over the last few years, I've been conducting progressively more procedures to address spine-related pain in an outpatient surgery center. As a result, patients often have several questions about the potential advantages of having their surgeries performed in an outpatient setting. The following is intended to provide guidance for some of the more common questions that I get from patients considering a surgical procedure in an outpatient facility.
QUESTION: What is an outpatient surgery center?
ANSWER: Some hospitals have what is known as an "outpatient surgery center" where certain surgical procedures are conducted. Additionally, there are facilities known as Ambulatory Surgery Centers (ASCs) that serve a similar function. The main difference between cases conducted at outpatient centers and ASCs versus inpatient facilities is that patients don't stay overnight at outpatient centers. Typically, only cases dealing with less severe conditions are performed at an outpatient surgery center or ASC. For example, personally, I will perform simple cervical disc replacements at ASCs, but refrain from performing more complex spinal procedures in that same setting.
Of note, outpatient surgery centers have the same staff with the same credentialing—and virtually the same equipment—that would support these cases in the hospital setting. ASCs are well-equipped and staffed to conduct procedures efficiently, but ASCs do not handle all of the procedures that are conducted in hospitals.
QUESTION: What are some of the advantages of having a procedure performed in an outpatient surgery center?
ANSWER: Since the outpatient staff is focused on a narrower range of cases, they may be more proficient in ensuring cases are performed efficiently. Patients having procedures conducted in a hospital may experience longer times to have the same procedure done.

QUESTION: Will I have as good care while at an outpatient center as I would at the hospital?
ANSWER: Yes. In fact, there may be added benefits, as well. Examples include increased scheduling options and greater convenience—such as easier access to parking. Additionally, more personalized care and efficiency may be provided in an outpatient center.

QUESTION: How will having surgery in an outpatient surgery center affect my bill?
ANSWER: Since there may be less overhead costs associated with running a small outpatient surgery center, costs associated with procedures at these facilities may be lower than the same procedure at a hospital.

QUESTION: Why have you transitioned cases to the outpatient setting?
ANSWER: I now have several years' worth of experience in which I have observed that procedure times are shorter when performed in an outpatient setting—and, as a result, I believe my patients benefit from not only a quicker return home, but a faster overall recovery. Personally, my passion is getting my patients back to the point where they can get away from neck pain and back to the activities they love.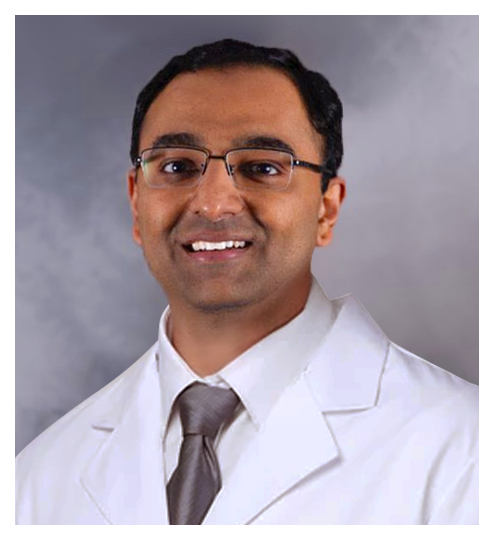 About the Author:
Dr. Vivek Mohan is an Ivy League, board-certified, and fellowship-trained orthopedic spine surgeon and has been rated one of the top spinal surgeons for cervical, thoracic, and lumbar spine procedures. Dr. Mohan treats both pediatric and adult spine patients at the Orthopedic Spine Institute in Schaumburg and Hinsdale, IL.
Opinions expressed herein are those of Dr. Mohan based upon his qualifications as a surgeon.
Important Note: The patient information presented is for general education purposes only. As with any spine surgery, there are potential benefits, complications, and risks associated with disc replacement and spinal fusion procedures. Individual results may vary. It is important that you discuss the possible risks and potential benefits of various procedures with your doctor prior to receiving treatment, and that you rely on your physician's best judgment. Only your doctor can determine whether you are a suitable candidate for a specific surgical procedure.