Life Before prodisc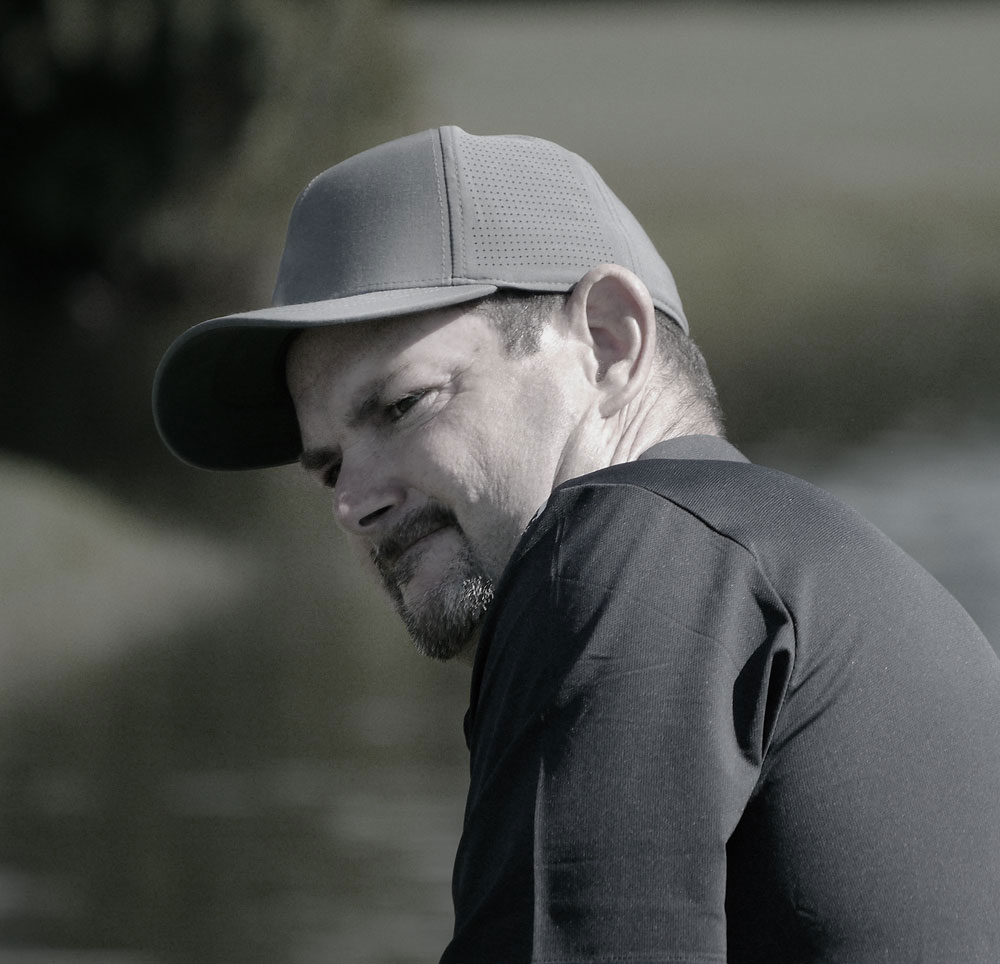 Rory was born in Durban, South Africa and started playing golf at 4 years old. Throughout his childhood and adolescence, he focused on playing golf competitively and was eventually recruited by the University of Arizona. After graduation, he started his professional golf career in 1998 and joined the Professional Golfers' Association of America (PGA) Tour in 1999, racking up an impressive 6 PGA TOUR wins. In addition to golf, Rory also leads an active personal life— enjoying travel and spending time with his wife.
Yet, from early in his career, Rory struggled with physical neck issues and symptoms for over ten years before realizing that the underlying cause of his discomfort was due to cervical disc degeneration. These issues included hip alignment problems and sciatica, which he tried to manage with rehabilitative exercises and treatments. As a result of these difficulties, as well as pain in his lower back, Rory was forced to pull out of several golf tournaments. Then, in 2014, while Rory was competing in a golf tournament, he walked off the course and collapsed due to back spasms. With his options limited, he scheduled an MRI and finally learned that cervical disc degenerative disease was the root cause of his physical ailments.
"It affected all aspects of my life and, eventually, I couldn't sleep because of the intense pain and weakness in my arm."
In 2015, Rory's symptoms worsened, however. While practicing for a golf tournament in Hawaii, he started feeling pain in his right forearm, which Rory likened to "tennis elbow." That evening, he was sitting at dinner with his wife and couldn't find a comfortable position due to his arm discomfort. To his dismay, the golf pro woke up the next morning, numb from his right elbow down to his hand. Rory played through the first round of competition, taking steroid medications to manage the pain. Following this tournament, however, Rory went through a vicious cycle of recurring symptoms and pain management—which utilized both medication and epidural injections—that lasted for months. Although the numbness was persistent, he would take strong steroid medications to alleviate his arm pain. Though the medications provided temporary relief and Rory was able to play golf, eventually, the arm pain would return; and each time it would reappear quicker and much worse.
Rory explains, "Every time the pain came back, it was two or three times as worse, and the medication stopped being effective. I wanted to stick a knife in my neck because of the pain. It affected all aspects of my life and, eventually, I couldn't sleep because of the intense pain and weakness in my arm." These recurring episodes of suffering were also difficult on Rory's wife who felt helpless. Rory could "see the stress and tears in her eyes because of the pain."
Desperate for relief, Rory started exploring other treatment options. He originally heard about total disc replacement from pro golfer Jason Day's trainer. Intrigued, Rory quickly consulted his spine surgeon, who immediately ordered an MRI. Rory recollects, "the MRI was the longest 30 minutes of my life because it was so difficult to sit in one position for that long due to the agonizing pain." When prodisc C Total Disc Replacement was recommended, Rory was thrilled at the idea of motion preservation and the possibility of returning to golf quickly after the surgical procedure. He pursued surgery immediately—only one day after his consultation.
Life After prodisc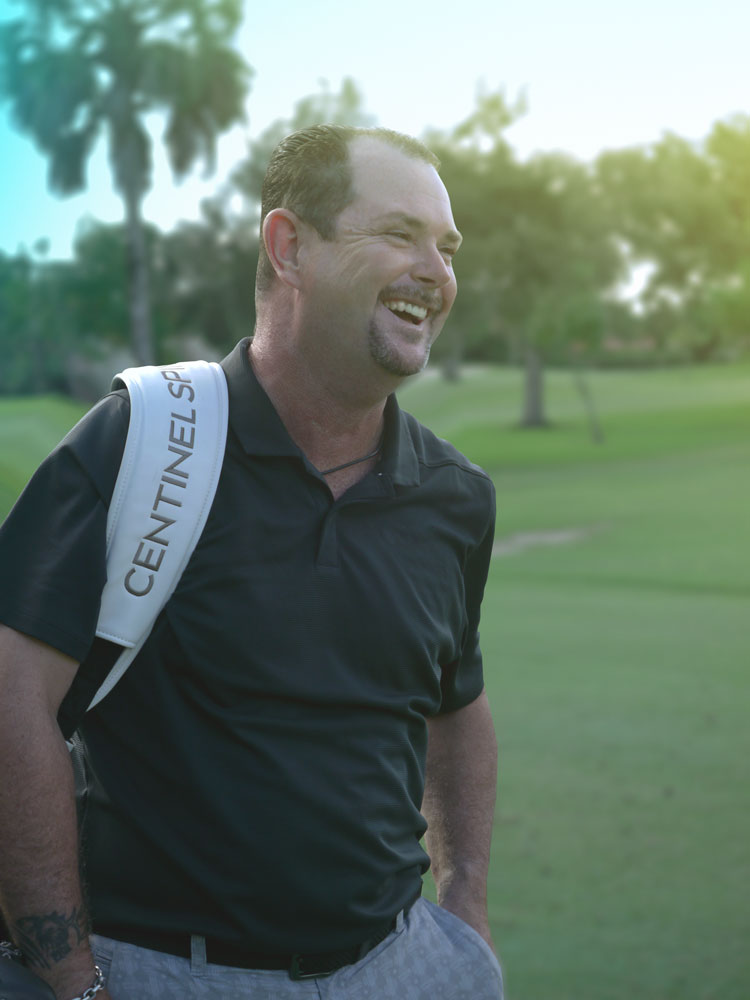 In May 2016, Rory underwent surgery in an outpatient setting. Following the procedure, he sat in recovery for 45 minutes and was then discharged, spending the rest of the day walking around Orlando, Florida with his wife and flying home the next day. Although Rory struggled with atrophy in his right arm immediately after the surgery, his pain had completely disappeared. Rory excitedly notes, "the reduction in pain was so dramatic, it was like a complete flip of a switch!"
"[Post-op] the reduction in pain was so dramatic, it was like a complete flip of a switch!"
In the month following surgery, Rory did physical therapy 3 days a week—focusing on regaining neck and arm muscle strength, as well as motion and flexibility. To his amazement, he was able to start hitting chips and short shots within six days after the surgery.
Now, Rory is 100% pain free and is back to playing professional golf without any limitations. Between 2017 and 2018, Rory competed in 50 PGA Tour events, 2 of which he finished in the top 10 and 13 where he finished in the top 25. In 2018, he elevated his game and finished the season ranked 97th in the FedEx Cup—the highest ranking since his surgery in 2016. Greater still, Rory was awarded the Silver Medal representing Slovakia in Tokyo, 2021.
According to Rory, "prodisc completely changed my life. I'm always physically exerting myself and I've never had any issues with my neck since the surgery!"
Important Note: The patient information presented is for general education purposes only. As with any spine surgery, there are potential benefits, complications, and risks associated with disc replacement and spinal fusion procedures. Individual results may vary. It is important that you discuss the possible risks and potential benefits of various procedures with your doctor prior to receiving treatment, and that you rely on your physician's best judgment. Only your doctor can determine whether you are a suitable candidate for a specific surgical procedure.