Life Before prodisc: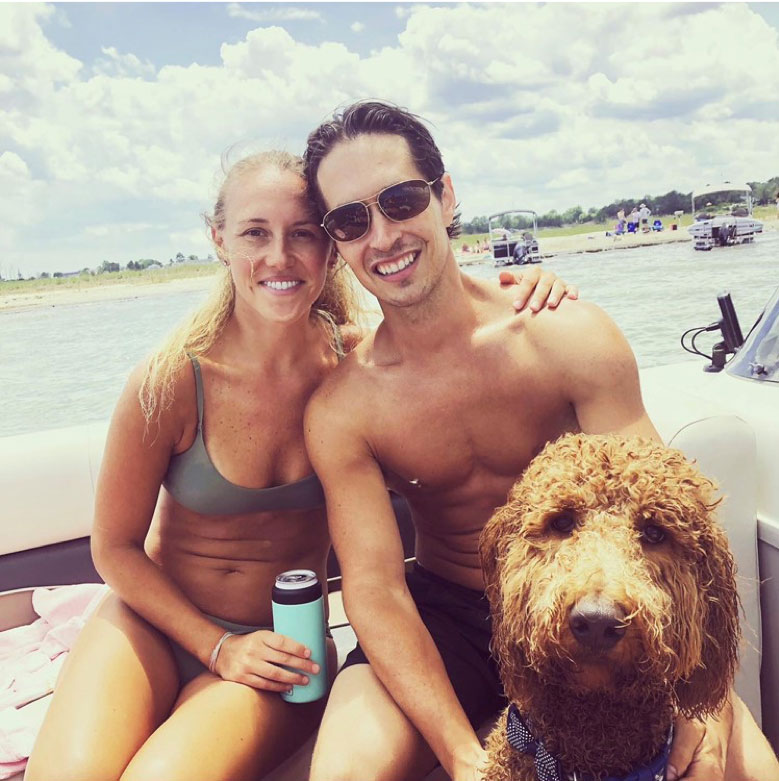 Executive Account Manager and Field Sales Trainer Robbie grew up in Pittsburgh as a self-proclaimed "gym rat," spending much of his free time either at the gym or playing hockey. Always active and healthy, Robbie loved pushing his body to its limits and trusted it to help him get the most out of life and enjoy each day—though he now realizes that he didn't always recognize where those limits were in his youth.
Around 2016, his wife, Amanda, started encouraging Robbie to begin "lifting smart," emphasizing using his core for better stability during weight lifting, and stretching more thoroughly and most importantly, more consistently. But then one day in August 2019, when he was lifting weights, he heard two loud pops—one right after the other—and he knew something was terribly wrong. His wife, a physical therapist, tried to help him with stretches when he got home, but within minutes he was literally crying out in pain and immediately stopped all activity. Suspecting he had herniated a spinal disc, Amanda encouraged him to go to the doctor, to which he agreed.
To get ahead of the injury, every day he attempted stretches, physical therapy, and even traction at his wife's physical therapy practice. Nothing gave him much relief, and any relief was always temporary, leaving him in terrible pain. When he finally went to the doctor, an MRI showed that both discs were completely degenerated, with no fluid at the L4-L5 and L5-S1 levels. Additionally, both discs were herniated with evidence of tears. Robbie immediately began treatment with pain management and a chiropractor, and continued physical therapy, all with little positive effect.
Unfortunately, the effects of his injury were drastically impacting Robbie's lifestyle. While his wife was "a total rockstar" all along, they were still missing social adventures that they would have participated in before Robbie's injury, like a road trip because Robbie couldn't sit in the car long enough. At one beach outing, Robbie stood for six hours because he couldn't lie on the uneven sand.
His condition impacted other areas of his life as well. Robbie's boss encouraged him to take a month off from his job, which required traveling to nursing homes, so that he could heal. Attempting to tough it out, he instead tried to continue life as usual despite his injury, but the ever-increasing pain forced him to take time off—spending an entire month lying flat on his back with little to no improvement. He resorted to taking hot showers multiple times a day just for the short-lived relief the moist heat provided. He also received PRP injections and cortisone injections. All of these treatments ultimately failed to provide adequate and long-term relief. That's when Robbie finally started considering surgery.
Robbie's spine surgeon presented two options, spinal fusion or disc replacement. Seeking a second opinion to ensure he fully understood all of the facts and alternatives, Robbie ultimately settled on total lumbar disc replacement with prodisc® L. With surgery approaching, Robbie found himself feeling both anxious and excited. Anxious, because it was surgery, after all—yet excited, because there was finally a potential light at the end of the tunnel of pain he had been living with for so long. Ironically, one of the MRI techs that helped with Robbie's tests not only had a disc replaced herself, but had the replacement performed by the same doctor as Robbie, giving him great confidence going into his surgery. Armed with the knowledge of educational materials from his doctor and his own online research, the day finally came for Robbie to have his two-level total disc replacement.
Life After prodisc: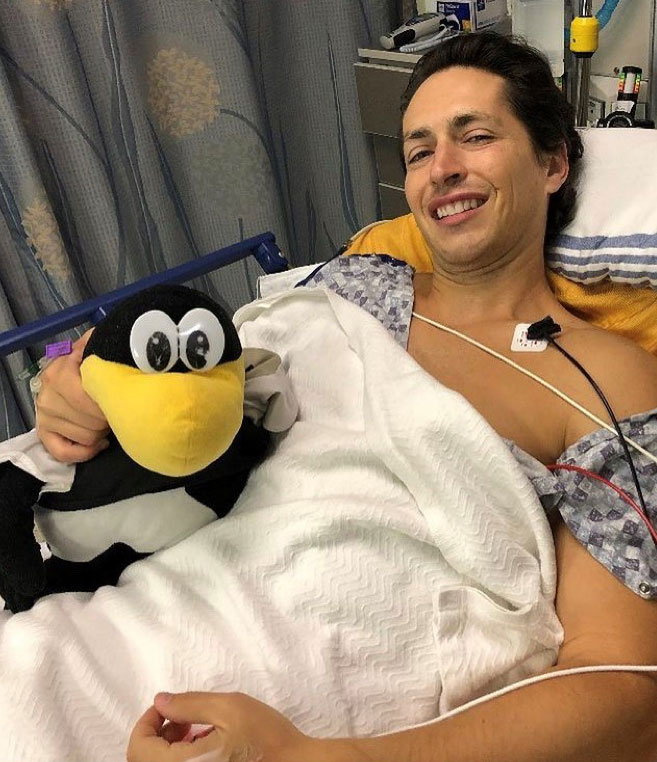 Robbie had surgery in September 2020 without complications. He was kept in the hospital about a day, making certain that he had no complications, and his body was functioning as it should.
At home, the pain medications wore off and he found himself in some discomfort. Robbie switched from prescription pain medications to ibuprofen and began feeling more like himself just 72 hours after his hospital release. Once the numbness from the surgery was gone, he discovered that the lingering pain he was feeling was simply from the incision itself and not from his spine. Robbie did develop a mild post-op infection, caused by his seatbelt rubbing against the incision, but a simple prescription took care of that.
He began physical therapy, including a lot of core strengthening exercises. The physical therapy was working, and Robbie was seeing his progress on a day-to-day basis. In approximately six to eight weeks, Robbie was feeling about 80%, and after about five months, he was able to return to playing hockey!
"If my story can help someone else feel more confident and comfortable moving forward with their own procedure, I'm more than happy to help!"
While Robbie is still working to get as close to 100% as he can, he is thrilled that he is now back to 90-95% full strength. He has continued his progress with yoga and a lot of stretching. Additionally, small changes, like keeping his feet on the bench while bench pressing, helps him ensure that he avoids arching or putting too much pressure on his lower back. He has learned his limits, doing everything he can to safeguard his future back-health. Robbie feels fortunate to feel minimal pain which seems to just be tight muscles—that are more noticeable without proper stretching and warm-ups before exercise. Robbie would encourage future patients to make sure that they ease back into things after surgery, especially physical activities, to ensure that they don't suffer a setback.
Now back to doing all of the things he loves in life—like working out, hockey, golf, spending time with friends and family, and taking his dog Bauer out on adventures— Robbie is happy to spread the word about his injury, surgery, and recovery. As he enthusiastically notes, "If my story can help someone else feel more confident and comfortable moving forward with their own procedure, I'm more than happy to help!"
Important Note: The patient information presented is for general education purposes only. As with any spine surgery, there are potential benefits, complications, and risks associated with disc replacement and spinal fusion procedures. Individual results may vary. It is important that you discuss the possible risks and potential benefits of various procedures with your doctor prior to receiving treatment, and that you rely on your physician's best judgment. Only your doctor can determine whether you are a suitable candidate for a specific surgical procedure.