Life Before prodisc:
Lisa always lived an active lifestyle, playing sports and becoming involved in weight training and body building. She was raised in a military family which brought her all over the world as a child. Lisa decided to join the Army as a young adult where she sustained some physical injuries. In 2010, while she was deployed and training, Lisa performed a rollover exercise without realizing that her harness was loose. Unfortunately, as a result, she landed on her head and didn't realize that she may have sustained a neck injury.
Shortly after retiring from the army in 2012, Lisa started having pain in her hands and wrists, as well as shooting pain down her arm. She consulted with a primary care physician, in addition to a neurologist who completed several tests but didn't recommend any long-term treatment. Over the next several months, Lisa's discomfort progressed—she began having pain that radiated from her neck through her shoulder. Of course, Lisa thought that an old rotator cuff injury was to blame.
"Things I used to love doing weren't enjoyable anymore. I was limited in everything that I wanted to do."
Once Lisa started suffering with headaches, numbness, and tingling down her arms, however, she spoke with the neurologist again. The neurologist performed an MRI which only revealed arthritis. Frustrated and discouraged, Lisa recalls, "There is no way that the pain I was having was just arthritis. The pain was way too intense… I constantly felt a crushing sensation." Her agony reached the point where she couldn't do simple activities like yoga and walking. "Things I used to love doing weren't enjoyable anymore. I was limited in everything that I wanted to do."
Desperate for relief and answers, Lisa realized that she should seek a consultation with a spine specialist. Her sister was a previous patient of an orthopedic spine surgeon, so she made an appointment. The doctor diagnosed her with stenosis, spine curvature, and osteoarthritis—recommending conservative care start immediately. Lisa began injection therapy and her first epidural provided temporary pain relief, but her headaches eventually returned. When she underwent a second epidural injection, Lisa received no pain relief. It was at this time that her doctor recommended surgery—specifically, total disc replacement with prodisc C. Her surgeon explained the benefits of a total disc replacement versus a spinal fusion, and the former sounded very appealing. Prior to her surgery, Lisa didn't know anyone who had received a total disc replacement, so she went online and did extensive research on the procedure. Having had several surgeries in her lifetime, Lisa wasn't fearful and felt confident in her decision to immediately pursue surgery.
"I want to advocate because it doesn't make sense for people to live in pain if you don't have to. There is only so much that shots and conservative treatments can do."
Life After prodisc: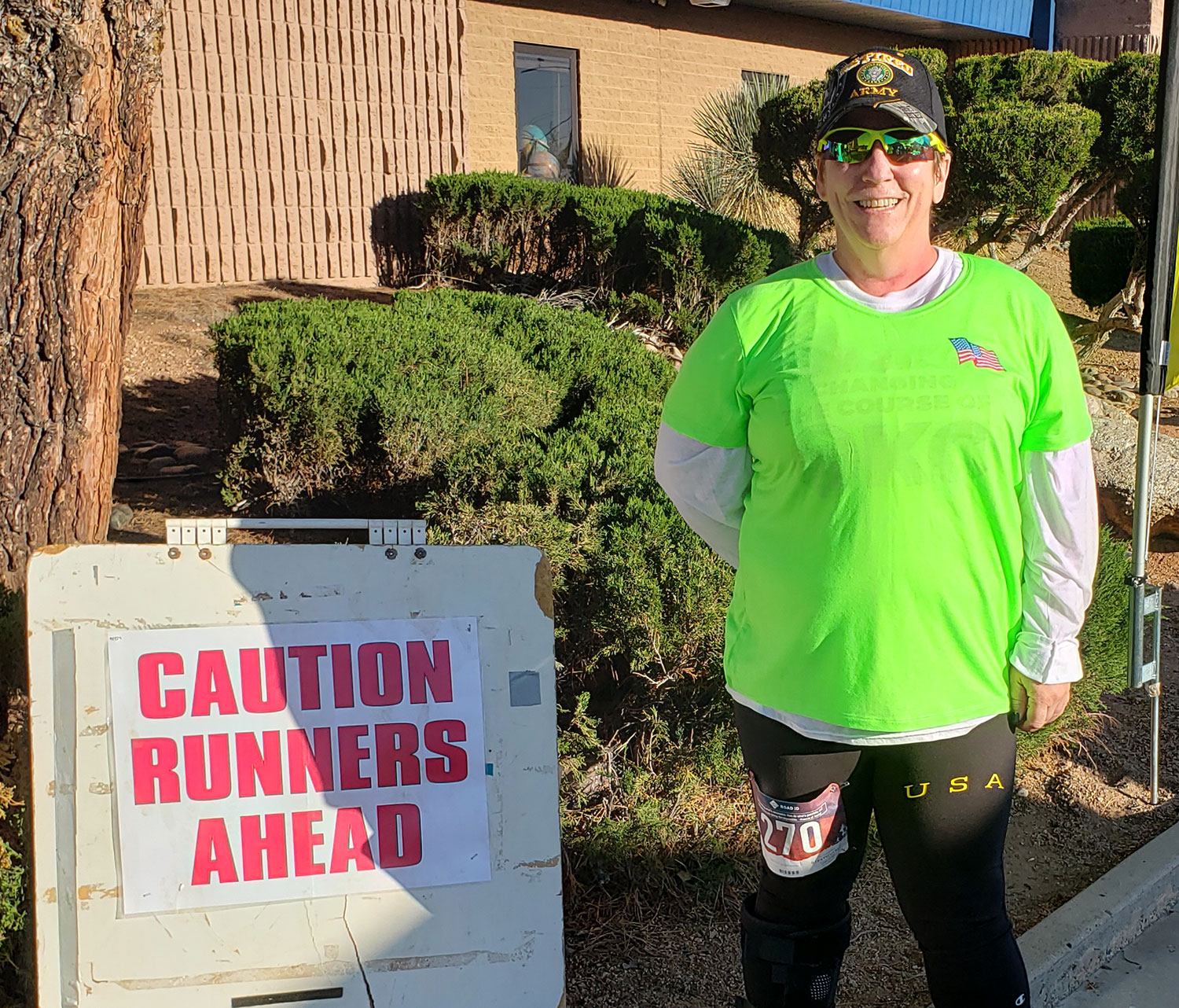 Lisa underwent a total disc replacement with prodisc C in August 2018. Psychologically, she was ready to return to her routine the day after surgery! "In the afternoon following my surgery, I felt instantaneous relief from the neck pain, and I had no headache," she notes. "I went in that morning and my pain level was an 8. Since that day, I've had no pain!"
"I went in that morning and my pain level was an 8. Since that day, I've had no pain!"
Upon returning home from surgery, Lisa did physical therapy—working on muscle strength in her neck. By the 2nd week of her leave of absence from work, she started to go "stir crazy" and began working part-time hours from home. She was ready to get back to her normal routine and states, "I felt ready to return to work 3 days after surgery, but my company made me slow down and encouraged me to focus on my recovery."
On Thanksgiving Day weekend, about 3 months after her total disc replacement, Lisa participated in a half-marathon with her sister. "My sister is my rock, and she was with me every step of the way throughout my journey to recovery," Lisa states with enthusiasm. Now, Lisa is not inhibited at all by neck discomfort and enjoys activities like yoga, traveling, and running!
Important Note: The patient information presented is for general education purposes only. As with any spine surgery, there are potential benefits, complications, and risks associated with disc replacement and spinal fusion procedures. Individual results may vary. It is important that you discuss the possible risks and potential benefits of various procedures with your doctor prior to receiving treatment, and that you rely on your physician's best judgment. Only your doctor can determine whether you are a suitable candidate for a specific surgical procedure.