Life Before prodisc:
Jeremy, a golfer and true handyman, has led an active lifestyle since a young age, but his initial struggles with back discomfort began when he was just a teenager. As a teen, Jeremy didn't know why, or even what exactly the feeling was, yet now he is sure he was experiencing a burning sensation in his back. In fact, an old friend recently reminded Jeremy of how his lower back would regularly hurt when sweeping the floors or unloading a truck while working at his first job at 16 years old.
When Jeremy was in his mid-20s, he started to do more strenuous workouts, including running and weight exercises. Unfortunately, however, this exercise only served to exacerbate his pain. He has vivid memories of performing lying hamstring curls, only to have his back completely lock up to the point where he couldn't move. After two or three times, these episodes began to terrify Jeremy—forcing him to stop doing the exercises and lay on the floor until he was able to move again.
As time went on, Jeremy sought chiropractic treatments—performing decompressions, adjustments, and electronic stimulation therapy for 2 to 3 years—but nothing provided long-term relief. Jeremy then tried physical therapy, nerve blocks, and epidural injections. Although some of these treatments provided temporary relief, his back pain would always return. So when his oldest son was born, Jeremy started to consider the option of back surgery, as lifting his 15-20 lb. son in and out of his crib and car seat would agitate the burning pain in his back.
Desperate for a more permanent solution, Jeremy's chiropractor recommended an MRI on his back, which revealed a degenerated disc. Though the disc was herniated, initially it seemed not degenerated enough to cause any tingling or numbness. Seeking a second opinion, Jeremy took the MRI to a spine surgeon who was referred to him by a coworker. At first, because of Jeremy's young age, the surgeon wanted to take a conservative approach to ensure they explored all other options, but after several conversations revealed Jeremy's history with failed conservative care, his surgeon recommended a lumbar total disc replacement with prodisc L. The doctor even sent him a web-link to view a computerized model of the procedure that would be performed. Knowing that spinal fusion would restrict some movement, Jeremy decided that lumbar total disc replacement with prodisc L would be the best option.
Life After prodisc: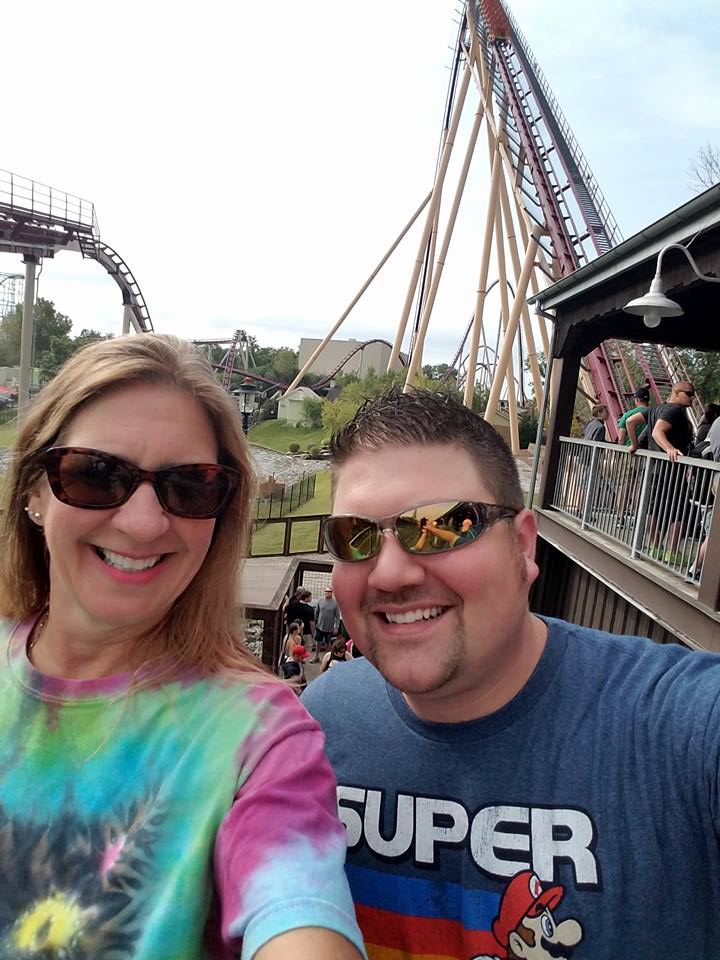 Jeremy underwent a lumbar total disc replacement with prodisc L in April 2010, spending only a single night in the hospital. The next day, his medical staff made sure he could walk a few steps, and as soon as he was able to do that, he was discharged to go home.
"I'm so glad I did this surgery, I would do it again in a heartbeat!"
The first week of recovery wasn't bad. He does recall having some muscle pain when he stood up or sat down, due to the procedure approach, but Jeremy notes, "My doctor told me before the surgery that it is going to feel like I just got done doing one-thousand sit- ups." After recovering at home for two weeks, Jeremy was able to return to work. Although he also had some residual nerve damage for three months after surgery—which caused shooting pain down his legs—this, too, eventually subsided. While he still occasionally has some numbness and tingling in his toes, he is pain-free.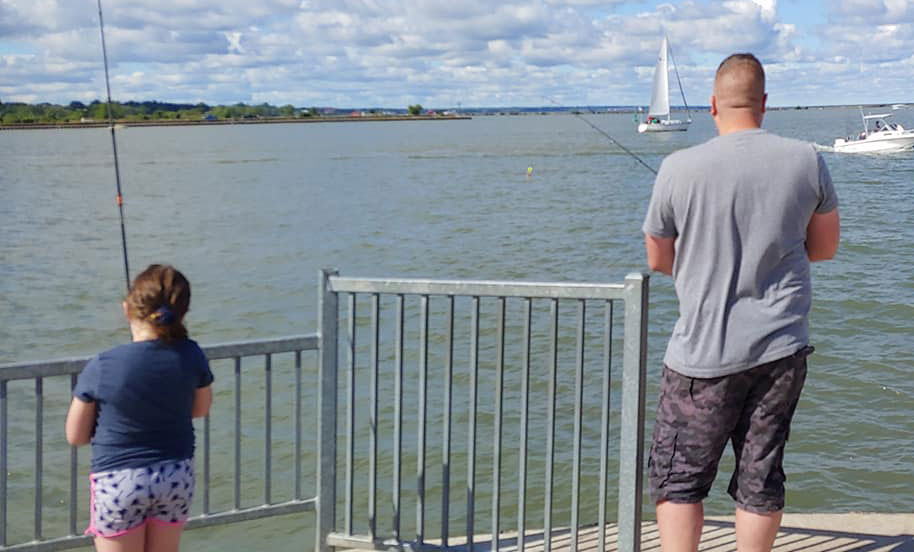 10 years after the procedure, Jeremy continues to live a full life. "Everyday life activities like cutting the grass, shoveling snow, and truly everything you could imagine was affected by my pain before surgery," Jeremy reflects. "My life since prodisc L, surgery has been incredible! My back feels unbelievably better. I never thought it would be this way again." Jeremy continues to enjoy his favorite activities like fishing, gardening, and house projects. He proudly notes, "I'm so glad I did this surgery, I would do it again in a heartbeat!"
Important Note: The patient information presented is for general education purposes only. As with any spine surgery, there are potential benefits, complications, and risks associated with disc replacement and spinal fusion procedures. Individual results may vary. It is important that you discuss the possible risks and potential benefits of various procedures with your doctor prior to receiving treatment, and that you rely on your physician's best judgment. Only your doctor can determine whether you are a suitable candidate for a specific surgical procedure.